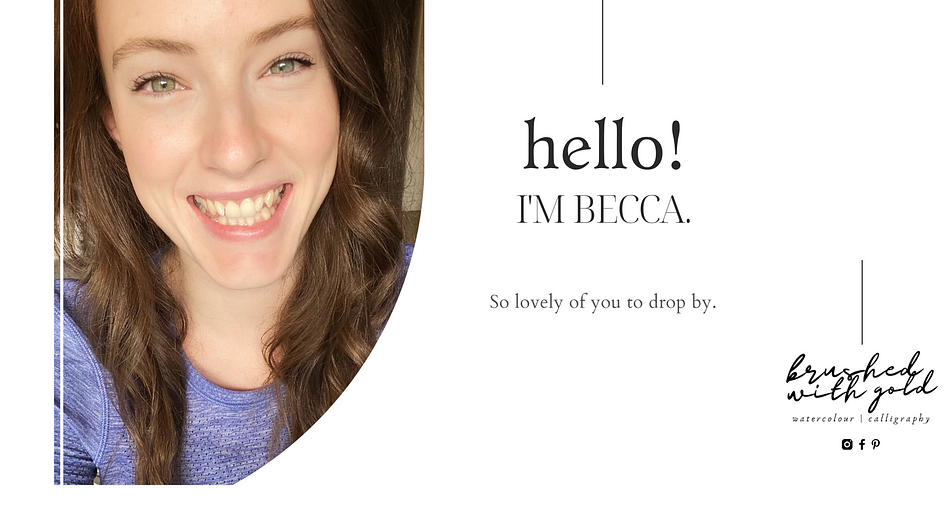 I'm a watercolour artist and calligrapher from Melbourne, Australia.

Brushed With Gold was established in February 2020 after I discovered just how much I loved painting with metallic watercolours.
Designed to be given as gifts, my personalised artworks are the perfect way to celebrate birthdays, engagements, weddings, anniversaries, and life milestones such as the birth of a new baby or buying your first home.
Want to order an artwork, greeting card, or hire me as a calligrapher? Get in contact with me!
Email me at hello.brushedwithgold@gmail.com or send me a direct message on Instagram or Facebook.

Want to purchase my handmade self-adhesive wax seals or have a look at my personalised goodies for sale? Head to my Etsy Store!

Thank you so much for your support! It means the world to me.